Guide Андрей Бозик
Add to favorites✔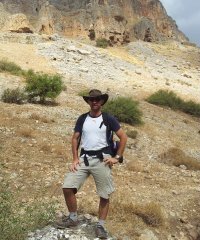 Guide's ranking:
5/5
Phones:
+972502380067
Guide's info:
Age: 42
Sex: Male
Country, city: Israel, Tel Aviv
Languages: Russian
Religion: Protestantism
Specializations: Old Testament, Adventure tours, Piligrims tours, New Testament, VIP tours
Please feel in the form and the guide will contact you shortly
Guide's daily wage $
Tourists reviews Андрей Бозик
Add my review
Mария. 09.05.2016
excellent guide
Мы в Израиле уже 25 лет. Много читали и путешествовали по Земле Обетованной. Но Ваши экскурсии в форме неспешных прогулок, приятных бесед, сопровождающихся цитатами из Библии, по-настоящему обогащают нас и делают добрее. Рекомендуем очень!!!
My review about a guide Андрей Бозик
My ranking:
Comments from social networks
FaceBook

ВКонтакте
+7 (495) 668-07-04
+972 (52) 322-21-49

Office opening hours:
Mo. - Fr.: 10:00 — 19:00
Sa.: 11:00 — 17:00
Su.: 10:00 — 19:00
Feedback