Guide Татьяна Дайчман
Add to favorites✔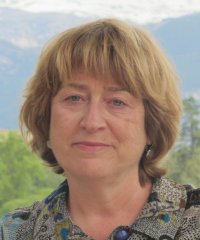 Guide's ranking:
5/5
Phones:
+972547441425
Guide's info:
Sex: Female
Country, city: Israel, Haifa
Languages: Russian, Hebrew
Specializations: Photography, Old Testament, Nature, New Testament, World religions, Urban legemds, Geology, Architecture, Archaeology
Please feel in the form and the guide will contact you shortly
Guide's daily wage $
Tourists reviews Татьяна Дайчман
Add my review
Диана 25.05.2018
excellent guide
Экскурсии Тани - это неторопливый, доверительный разговор хозяина с гостем, представляющим свой дом - Израиль - его историю, его современность, его потрясающую природу и... кухню! Обожаю Танины экскурсии по северу страны с непременным посещением виноделен и сыроварен. Мне кажется очень важным, когда вас не просто мчат в светлую даль, но позволяют выйти из машины, чтобы полюбоваться видом или сорвать плод граната с растущего у дороги дикого деревца.
My review about a guide Татьяна Дайчман
My ranking:
Comments from social networks
FaceBook

ВКонтакте
+7 (495) 668-07-04
+972 (52) 322-21-49

Office opening hours:
Mo. - Fr.: 10:00 — 19:00
Sa.: 11:00 — 17:00
Su.: 10:00 — 19:00
Feedback